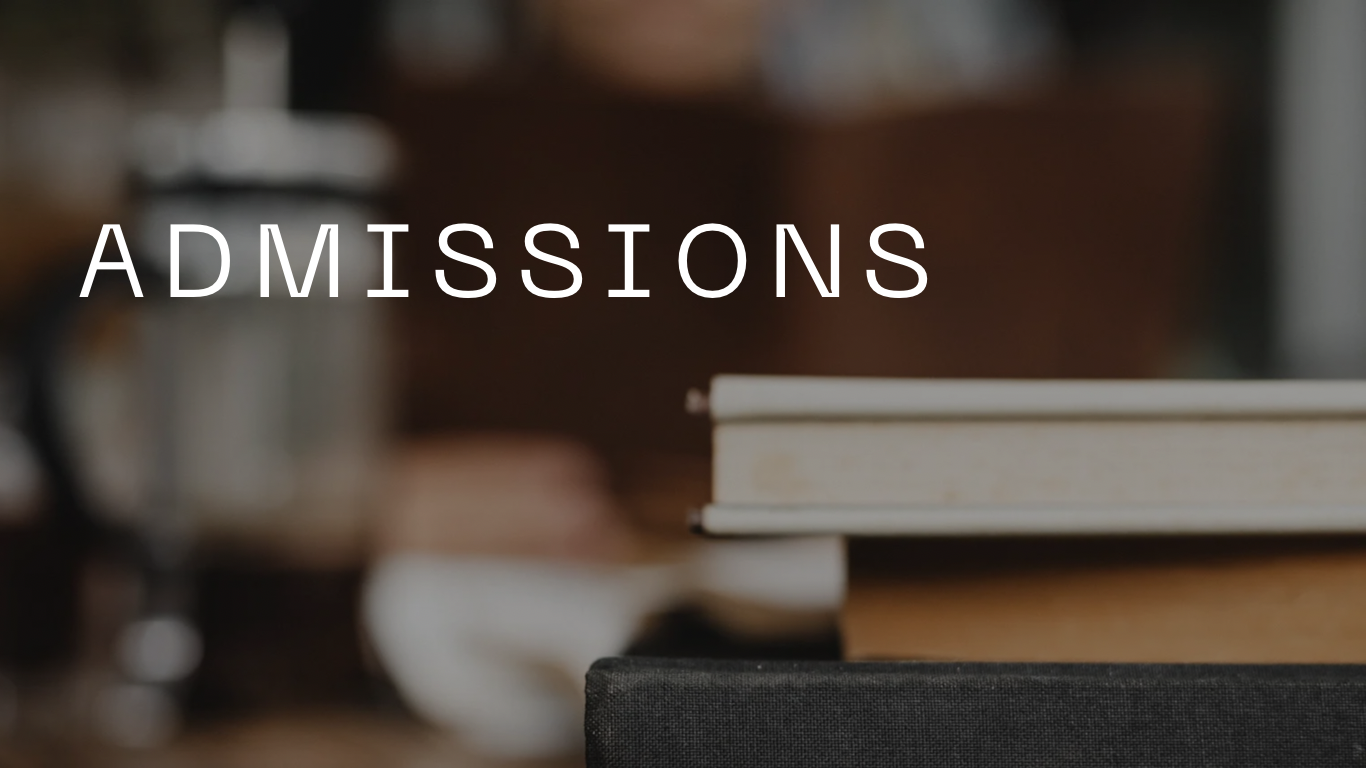 We take a holistic approach to student education with a focus on attitude, academics, arts, and athletics. Hillcrest seeks to prepare students for God's call on their lives in college and beyond.
Enrollment for new students is now open for the 2023-2024 school year.
---
STEP 1: VISIT
We are so excited to show you around the campus!
Request a personal tour.

If you have any questions, feel free to contact us at 601.372.0149 or info@hillcrestchristian.org.
---
STEP 2: APPLY ONLINE

- Click the link below
- Create a new parent portal account using your email (if this is your first time at HCS)
- Upload required documents and complete the online application
​

---
STEP 3: Gather REQUIRED DOCUMENTS

These will be uploaded as PDFs or JPEGs during the online application process.

RECORDS
- Student Birth Certificate
- Student Social Security Card
- Current Immunization Record
- Grades from CURRENT academic year
- Behavior Report if not included on the Report Card

​QUESTIONNAIRES and FORMS (These can be downloaded under the new student tab, and they should be brought to to the Parent/Student Interview. )
- HCS Statement of Belief
- Student Essay (grades 6 - 11)
- Student Records Release Form
- Teacher Recommendation Form
---
STEP 4: ENTRANCE TESTING

GRADES 1 - 12
- Applicants will complete a STAR reading and math screening for their entrance test
- Applications must be submitted before setting up a testing date
- The Admissions Office will contact you to set up a testing time.
---
STEP 5: PARENT AND STUDENT INTERVIEW

- Once the placement test is finished, we will schedule your interview with an administrator.
- Interviews last approximately 20 minutes
​- The administrator will visit with both the parent(s) and the student(s).
- At least one parent must be available for the interview.
- The admissions office and administrator will determine whether your child's score on the entrance test is satisfactory in order to proceed with admission.
---
STEP 6: ADMISSIONS CRITERIA & DECISIONS

K3, K4, and Kindergarten Applicants:
- Applicants must be respective ages by September 1st of the school year.

1st - 12th grade Applicants:
- Applicants must have a qualifying score on the STAR Reading and Math assessments (grades 1 - 12).
- All students must have a record of good behavior and attendance from their previous school.
- All recommendations must be satisfactory.
- All applicants must have a satisfactory parent/student interview with the administrator.
---
STEP 7: OFFER OF ENROLLMENT

- Our admissions committee will evaluate your child's admissions file, including recommendation forms, grades, questionnaires, and placement test results.
- If your child is accepted for admission to Hillcrest Christian, you will receive an offer of enrollment via email.
- The offer of enrollment will contain instructions on how to set up your FACTS account and complete your online enrollment and contract.
- All new applications must be submitted with a $300 non-refundable enrollment fee which is payable online at the end of the process.
- You must accept your student's offer of enrollment to secure your child's placement in the class.